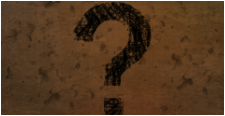 Frequently Asked Questions

I want less clutter, but I often find it difficult and overwhelming to make decisions about what to keep and what to get rid of. I want guidance, but I don't want to feel pressured into discarding things that I value.
Decisions about what to discard will be placed entirely in your hands but with lots of support. We help facilitate the decision-making process, often easing the stress and reducing the time consumed, but we never force an outcome that leaves you uneasy. We provide new perspectives with which you can mentally and emotionally process your belongings. Through practice you will become proficient at making these kinds of decisions autonomously, and this happens sooner than you might think!
What if I don't have time to work with the organizer?
For the sake of transference of organizing skills, we recommend working with the organizer(s), but we understand that life can be hectic. Sometimes circumstances hurl even the most organized people into states of cluttered chaos. When we must work without you, the process begins with sorting. While sorting can mostly be performed without your assistance, items may need to be discarded before "homes" can determined. This is an important step which will require your time and participation. This step prevents costly wasted time. Ultimately, decisions made by the organizer(s) will need to be reviewed and approved, which will again require your attention. As a whole, the entire project may take longer this way, but your efforts will be less challenging and less time-consuming. Additional ways we can accommodate packed schedules: short, three-hour sessions; infrequent sessions; night/weekend sessions; leaving manageable "homework" assignments to be completed at your convenience; and finally, by requesting more than one organizer for the project.

What if I dislike dealing with my clutter or struggle to focus when dealing with it? Will the organizer be patient and help me through it?

Just remember, you are not alone! Almost all of those who hire us dislike or experience difficulty organizing on some level. The sooner you can get things in order, the sooner you'll free your attention for the things you find enjoyable and engaging!

It just doesn't all fit! How can the organizer help when space is limited?

In almost all cases a surprising amount of discarded clutter leaves more room than initially anticipated. Additionally, the organizer(s) will look at the entire home to determine spaces that could be utilized more efficiently. Ultimately, if room is still an issue, together, we will determine the best option(s) for additional storage.